---

---

I have produced a variety of webpages and websites on audio-related topics. This Audio Miscellany site concentrates on home audio. Other - more technical - ones are on my University website. The following is a set of brief descriptions of these pages/sites with links you can follow if interested.




The following links are mostly to webpages related to feature articles and my monthly column in Hi Fi News magazine. Many of the pages contain extra material which wasn't included in the printed magazine.The dates given are the cover-dates of the relevant issue of the magazine.


You can click on one of the above buttons to jump to the section for a specific year. Otherwise you can browse down this page. The items are arranged below to start with the newest additions to make them easier to find if you've visited before. The rest are then listed in chronological order.



---



Hearing and Audio. This is a collection of pages on how human hearing works and the implications that may have for audio equipment. These pages are based upon various articles in Hi Fi News and Living with Technology. (Various dates in 2004)


Good Resolutions. This consists of two pages based on an article I wrote comparing the noise and dynamic range properties of LP and CD-Audio. There is also an extra page, dealing with some misunderstandings and comments in two letters about the article which appeared in a later issue of Hi Fi News. (April 2005)


Sound on Vision. Having bought a Digital Terrestrial TV (DTTV) receiver I discovered that I often preferred the sound quality for BBC Radio 3 on DTTV to that on FM. I also found that I preferred the sound on BBC4 TV when they were 'symulcasting' something like a Prom concert. The page looks at some of the differences between DTTV and FM, and suggests possible reasons for the DTTV broadcasts being preferrable to FM. (March 2006)


Clipping on CD. Having compared the dynamics of the audio broadcasts used for UK digital TV and radio I decided to do a similar comparison of LPs with CDs. The results show clear signs that many pop and rock audio CDs are more level compressed than LPs, and are often also severely clipped! (December 2006)


Out of Tune. This page compares the behaviours of Single-Ended (SE) and Push-Pull (PP) power amplifier arrangements to see if some of the claims made about SE arrangements stand up to scrutiny. In particular, the two are compared by using test waveforms which are rather more like music than a simple sinewave. The results show that the SE arrangement can produce significantly greater anharmonic distortion than PP in such cases. (January 2007)


Like with Like?... This page is an expanded and updated version of an article that compared the dynamics and level compression on FM and DAB. The results show similar behaviour to the earlier comparison of FM and DTTV, but the article provides more details of the level compression behaviour. (April 2007)


SCAMP -The Society for Cruelty to Amplifiers. This page explains the surprising demands that some loudspeakers impose on the power amplifier without the user knowing. In practice, the loudspeaker designer creates a problem which the amplifier designer then has to solve. The page calls upon audiophiles of the world to rebel against the reactionary loudspeaker designers! (May 2007)


Bandwidth Blues. This page investigates the levels of distortion which are inherent in real-world FM audio broadcasts as a result of the transmissions having to be confined to a limited transmission bandwidth. The effect means higher distortion levels than you might expect from the measurements published in reviews - even when you use a superb tuner and antenna system! (July 2007)


Over The Top! This page examines a problem which can arise when a waveform has excursions in between samples that exceed any of the sampled values. This effect is particularly important for digital recordings or broadcasts which have been made as loud as possible. As a result, a player may have to output signal levels from 1dB to more than 5 dB greater than the nominal maximum 0dBFS level. At the time of writing it is not clear how many (if any!) CD players can cope with such high levels. Since many rock and pop CDs are clipped and excessively loud, the result may be signal distortions which vary from player to player and disc to disc. (August 2007)


It was 40 years ago today... This page is a web version of an article looking at the early work of J. E. Sugden on Class A power amplifiers, and the role which Hi Fi News played in that process. If you want to know more about the early Sugden designs then also try the link near the top of this page. (June 2007)


Radford Revisited. This page looks at the work by Arthur Radford and Arthur Bailey developing outstanding valve power amplifier designs in the early 1960s. The page also provides a link to circuit diagrams, etc, of the early designs. (September 2007)


Keep in Contact. This page examines the various physical effects that impose limitations on the maximum signal level which can be recorded onto, and replayed from, a 33rpm Vinyl LP. It also assesses the demands placed upon the stylus design to be able to stay in contact with the groove walls! (January 2008)


On The Record. This article is a companion to the 'Keep in Contact' one and provides some real-world results to compare with the limits predicted from basic physics and engineering. It shows the results of measurements on the peak velocities and accelerations found on a variety of LPs. I didn't have space for all the results in the magazine article. So I have provided an extra Gallery page showing the results I left out of the magazine. (February 2008)


Around The Bend. This page carries on from the above and is the third in a series on the performance limits of Vinyl LP. It examines the groove curvatures and accelerations on LP and the implications for the tip mass and curvature required for a replay stylus (May 2008).


New Lamps for Old. This page compares the measured performance of my old Shure V15/III cartridge with some new MM types. Results and stylus profile photos are shown for the V15/IIIMR, V15/IIIHE, Shure M97xE, Rega Exact, and Ortophon M2 Black. (July 2008).


Imagine a Room Full of Mirrors. This page examines some of the effects of domestic room acoustics and human perception. In particular, it considers factors that mean many of us probably don't need very powerful amplifiers! (August 2008).


Ohm Improvements. This page looks at the transmission line properties of some loudspeaker cables. Microwave, RF, and comms engineers are often concerned to ensure that cables have an impedance that 'matches' that of the source and load. Meeting that requirement makes good sense in many professional situations. So the page looks at that idea in the context of domestic audio and finds that simpler ideas of cable series resistance and inductance may well be a more useful guide in such circumstances. (November 2008).


Ohm and Away. This page continues the investigation into loudspeaker cables. In particular it has a look at the 'RF' properties of cables when combined with an output load to see what demands this can impose on the power amplifier. This page and the previous one (Ohm Improvements) are based on an analytical approach, not on a 'lumped element' approximation, so the results should be more accurate than many other examinations. (December 2008)


Taking the Lead. This article presents a set of measurements on the properties of a variety of types of loudspeaker cable. The results are then used to determine the electrical properties. This allows users to assess any effects the cables may have on aspects of performance like amplifier stability and system frequency response. (July 2009)


Sound Computing. This page reports how I got on when I started using a computer to play soundfiles, etc. The systems I chose use the Ubuntu and Xubuntu Linux operating system. (October 2009)


Listen Again! This page continues to look at the use of the above Ubuntu Linux based approach to audio. In this case it investigates the use of the BBC iPlayer, how to obtain optimum sound quality, and some measurements of the iPlayer output. (November 2009)


iPlayer versus DTTV. This article looks at the measureable differences between the BBC iPlayer output and that provided via DTTV. In particular it compares the R3 iPlayer stream with R3 via DTTV. It also uses the 2009 Proms as a chance to compare the results via BBC TV on DTTV with R3. Some of the results were unexpected! (Jan 2010)


RF Interference and mains cables. Various types of 'audiophile' mains cables are claimed to have some affect on the sound quality as a result of being able to act as device to reduce the level of RF interference entering domestic audio equipment. The article looks at the RF behaviour of cables to investigate the reliability of this idea. (Mar 2010)


Mains filters. Many 'audiophile' mains filters are on offer to audio enthusiasts. These come in a confusing variety of types covering a large price-range. To help people make an informed choice I have written a couple of pages that explain the basics of how the common types of mains filters work. The first page looks at filters using standard passive components. A second page looks at the use of special materials and devices. (July 2010)


Tascam HD P2 Recorder. I recently decided to try out this for making recordings from analogue and digital sources and am very pleased with the results. The page shows the results of some test measurements I made using high sample rates. It also documents the details of the BWF headers in the HD P2 recordings. (Aug 2010)


A simple DAC for headphone listening. This was initially produced because I wanted a convenient battery powered portable DAC to let me use headphones with various digital sources. However I decided to see if I could produce a design that was portable, inexpensive, and easy to build even if the maker lacked experience with electronics. (December 2010)


Time Travel and More is Less. During the 2010 Proms the BBC ran an experiment to stream the concerts from their iPlayer using an 'XHQ' high bitrate of 320kb/sec AAC. The test has two main purposes. Firstly, to find out if listeners felt the results sounded better than the standard R3 iPlayer. Secondly, to test the ability of their Coyopa system (and the internet!) to reliably stream the higher rates to many listers. I took the opportunity to examine the technical performance. These two webpages show the results of my measurements and analysis. (February 2011)


Getting a Good Reception 2011. This page may help you assess the quality of DAB and VHF reception you could get in your area, and see how the quality of coverage varies around Britain. It provides maps of the DAB and VHF/FM transmitter locations and powers. It also provides some other information to explain the differences in behaviour between DAB and VHF/FM reception. (April 2011)


Time for a Change? This page examines how smoothly audio data is transferred via USB. It employs a new test method I have called the 'IQ-Test'. The results show a clear improvement when a Halide Design USB-SPDIF Bridge is used to transfer data from a computer to a DACMagic. A second page explains in detail how the IQ-Test works. (June 2011)


Proms 2011 iPlayer Still Rules. As in previous years I used the Proms to compare the audio via various routes. This year I included both DAB and DSAT TV for the first time. The BBc iPlayer still comes out well. But the results showed up a few surprises and puzzles... (March 2012)


The BBC, PCM and NICAM. People tend to think of FM radio as 'analogue'. But in reality, BBC broadcasts have relied on digital technology for decades. Their engineers were the pioneers of many significant advances in digital audio. Although many are aware that NICAM was used for TV, the details of its vital role in radio broadcasting are less well known. I hope this page will shine some light on the topic! (June 2012)


The HDCD Enigma. High Definition Compatible Discs (HDCDs) are sold by some specialist / audiophile companies. They are said to be able to deliver superior performance to conventional Audio CDs. But they are also sold by some retailers just as if they were normal Audio CDs. So how do they work? Are they really better? And how 'compatible' are they when played on an ordinary CD machine? (November 2012)


Son of HeadDAC. I decided it was time I had another go at making a very simple example of a DIY headphone amplifier / DAC that someone with little experience of pratical electronics could build. This time I decided to use a cheap kit as the basis, and modify it to suit. (February 2013)


Digital Dividend... or Digital Distress? OfCom have now made arrangements to allow a part UHF band that has been used for TV to be used from now on for '4G' (4th Generation mobile). One result is that the UK will be getting many new transmitters that will interfere with TV reception. Estimates vary, but millions of households may be affected. This page looks at the technical problems in detail. (September 2013)


Digital Terrestrial TV and 4G. This page provides a map of the DTTV transmitters. The introduction of the '4G' mobile services means that many DTTV transmissions are having their frequencies changed to clear part of the UHF band for 4G. The page therefore also provides maps showing which transmitters will be affected, and which ones will use frequencies closest to the new 4G signals. (September 2013)


ALSA for Users and NoMoreSilence. ALSA forms the basis of Audio playback and capture on computers using the Linux OS. These pages are aimed at helping audio enthusiasts to set up their Linux computer(s) to play or record music as they prefer. How to take control using ALSA! (November 2013)




More music into your computer. This page looks at some examples of USB audio devices suitable for making digital recordings using a computer. The aim being to get results better than from typical generic internal 'soundcards'. The devices I examined all comply with the open USB Audio class 1 or 2 standards. So they should work fine with Linux and RISC OS as well as Windows and Macs. I've also provided their USB connection details along with tests on their performance. (July 2014)


High Quality Audio Recording. This page examines using two high-quality USB audio devices to make audio recordings. The devices I tested were a Benchmark ADC1 USB and a P.S. Audio NuWave Phono Convertor. Each gave good results, but the two devices are very different in the features they offer. Decide for yourself which one you might prefer! (yearbook 2014)


Golden Age or Golden Wonder? This page looks at the quality of LP pressings from the late 1950s up to today. How do modern LPs compare with ones back to the dawn of stereo? Has any time been a "Golden Age" for LP? (May 2014)


---

The following pages are on a variety of audio related topics. They were mostly prompted by discussions on usenet (newsgroups) or by things I have read on the web or in books or magazines.



---

The above articles include results I obtained by using computer programs I wrote for that purpose. Most of the programs I have written for working with soundfiles are for the RISC OS operating system. Some of them are available via the Archive Magazine pages above. However I have recently also started using Linux and the ROX filer/desktop. Hence I have also begun the process of producing ROX/Linux versions of my software. The newest versions of the software - in both RISC OS and ROX/Linux versions - are now available from my software webpage.

You might like to visit Keith Howard's Audio Signal website. In addition to a number of interesting articles, it provides some Windows executables for similar tasks. In particular, it now provides a Windows executable for analysing and plotting the statistics of the dynamics of sound files. This is called dynamicsanalysis and can be obtained via his freeware page. It can be used to obtain results similar to those in articles like the ones on Clipping on CD and Sound on Vision, above.

If you are also interested in non-audio topics, the main index page for my personal websites can be visited by clicking here.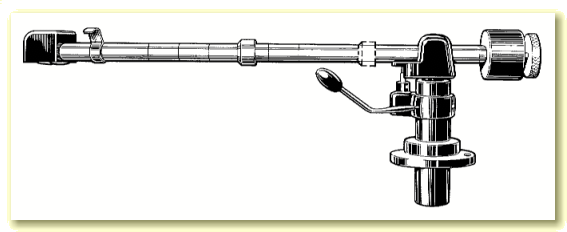 ---


Content and pages maintained by: Jim Lesurf (web@audiomisc.co.uk)
using HTMLEdit and TechWriter on a StrongARM powered RISCOS machine.

---